Smoothie Mixes
Jet Tea Smothies

Jet Tea is a reinvented smoothie, but way better. A 16 oz serving contains a half-pound of real fruit.
With Jet Tea you can make a smoothie without the mess, ordering problems, inventory spoilage, or high cost.
Prepare it in a blender or a granita machine.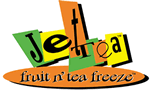 Each Jet Tea flavor is packaged in its liquid form in six 64 oz cartons per case. No refrigeration is required and the shelf life is a minimum of six months! After opening, it is good in the refrigerator for two weeks.
Available in these popular flavors:
Strawberry Bomb
Mango Mania
Extreme Peach
Green Apple
Wildberry
Strawberry Banana
Caribbean Colada
Passion Fruit/Mandarin Orange
Kiwi/Banana
APB
Gardner's Gourmet XTreme Freeze™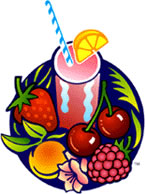 XTreme Freeze™ is a premium concentrate made from real fruit purees for use in blended gourmet frozen beverages.
Available in these popular flavors:
Strawberry
Wild Berry
Mango
Raspberry
Banana
Peach
Watermelon
Pineapple
Coconut
Orange Cream
X•Treme Freeze™ purees are formulated to save you precious time and money with your specialty smoothie beverage preparations. X•Treme Freeze™ is an affordable and simple one to two step preparation in your commercial blender with rewarding high profit margins.
Blending Ease:
Designed specifically for use in commercial blenders.
Four quick measured pumps of X•Treme Freeze™.
A simple scoop of Madagascar Vanilla specialty smoothie powder, or other personal palette pleasure such as ice cream or yogurt or soy.
Ice.
Blend to desired creaminess. Serve and enjoy!